Courier & Delivery Services in Creve Coeur, MO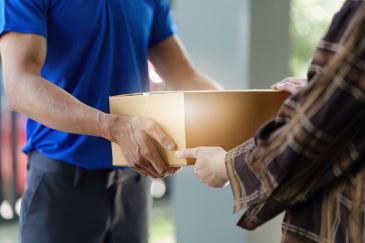 Discover reliable and efficient delivery solutions with Ontime Express, your trusted partner for all courier needs in Creve Coeur, Missouri. As a locally-owned and operated business, we bring a deep understanding of our community and a commitment to delivering exceptional service.
Call us at (314) 931-5611 to get a fast, no-hassle price quote. We're standing by to assist you!
Scheduled Delivery & Recurring Courier Service
Streamline your business operations with our Scheduled Delivery and Recurring Courier Service. We prioritize reliability for your regular shipments, eliminating the stress of last-minute rushes.
Say goodbye to inconsistency and embrace a well-organized delivery solution.
Specialized Handling for Unique Items
Whether it's a cherished family heirloom or a delicate piece of equipment, each item demands a distinct approach to handling. Ontime Express' Unique Item Delivery Service offers customized solutions.
Choose a delivery service that understands the value of your unique items as well as the community of Creve Coeur.
Efficient Any-Size Load Delivery Service
At Ontime Express, we recognize that success lies not in the size of the load but in the way it is managed and handled. Whether it's an entire truckload or a solitary envelope, our Any-Size Load Delivery Service is well-equipped with the essential resources, vehicles, and expertise.
Encounter a delivery service that caters to your specific requirements.
Emergency and Rush Courier Service
In critical situations where timing is paramount, turn to our Emergency and Rush Courier Service. We give top priority to your delivery, ensuring it reaches its destination swiftly and securely.
For punctual deliveries, rely on Ontime Express.
Technology for Seamless Commercial Deliveries
Online Order Entry: Log in and place your orders through our web application for instant processing in our advanced tracking and delivery system.
Real-Time Order Tracking: Track your package from pickup to its final destination with ease by logging in and checking its progress.
Email Notification of Your Package Delivery: Receive email notifications as soon as your package is delivered, adding convenience to your experience.
Your Dedicated, Community-Centered Courier Partner
Ontime Express is more than just a delivery service. We are an integral part of the Creve Coeur community. With over 24 years of local delivery experience, our team has the knowledge and exceptional customer service to meet your unique delivery needs. If you're in need of a dependable, secure, top-tier Creve Coeur courier service, your quest is over!
Call us at (314) 931-5611 to get a fast, no-hassle price quote and discover the Ontime Express difference.