About Ontime Express Courier
Ontime Express, Inc. provides service in a flash for your time-sensitive deliveries.
Since first established over 24 years ago, our company has experienced strong and steady growth, reflecting a level of customer satisfaction that is unparalleled in the area.
To ensure our services remain competitive and reliable, Ontime Express has made substantial investments in its employees, processes and technology. Our services are backed by a reliable, state-of-the-art tracking system which keeps pace with your orders. This system, coupled with our well-trained staff, can easily handle multiple courier service orders and provide you with answers about the location and status of your shipments.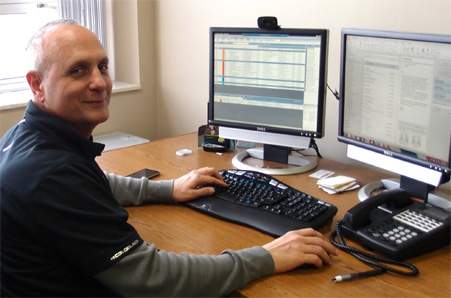 #1 Courier Service in the St. Louis & Bi-State Area for over 24 Years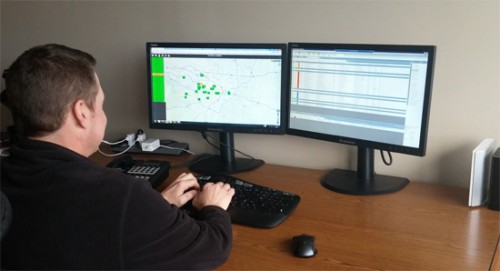 All too often, courier services are overlooked or dismissed by businesses that are unaware of the benefits of the personalized and professional services that such companies can offer. If cost, reliability or professionalism is questioned, let Ontime Express, Inc. prove to your organization that our services are second to none.
Curious about our drivers? Our staff goes the distance to meet your needs, using the latest mobile technology available to stay in touch with our dispatch team. Always courteous, they take a common-sense approach to delivery, which ensures your package is in safe hands. What's more, their professional appearance and conduct, coupled with a friendly and helpful attitude, sets them apart from our competition – at least that's what our clients tell us!
Ontime Express, Inc. is proud of its well-trained staff and state-of-the-art tracking system, both of which allow us to deliver your shipments safely and Ontime. Add to this our computerized order entry and dispatching networks and you've got the foundation of a unique and outstanding courier service.
We hope that you take the time to review our site, and we are sure that you will conclude that our service is for you. We'd like you to be comfortable while your delivery is in our hands. Give us a call if you have any questions or concerns.
Why Choose Ontime Express As Your St Louis Area Courier & Delivery Company?