Courier & Delivery Services in Chesterfield, MO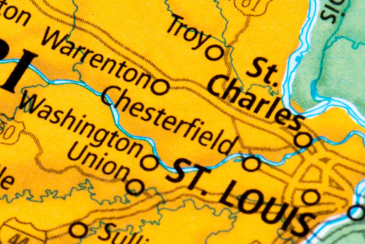 Have you ever faced unreliable and inconsistent delivery services? Ontime Express offers a seamless solution for all your courier needs in Chesterfield, Missouri. Being locally-owned and operated, we understand the nuances of serving this community and offer a better way to get your items delivered.
We are ready to assist you with your delivery requirements today. Call us at (314) 931-5611 to get a fast, no-hassle price quote.
Scheduled Delivery & Recurring Courier Service
Keep your operations smooth and steady. Our Scheduled Delivery and Recurring Courier Service provides you with the reliability you need for your regular shipments, eliminating the stress of last-minute scrambles.
Say goodbye to the chaos and hello to organization.
Unique Item Delivery Service
Different items require different approaches. Whether you're sending a sentimental family heirloom or a delicate piece of equipment, Ontime Express' Unique Item Delivery Service offers customized solutions for items that need special attention.
Choose a delivery service that respects the value of your unique items and is local to Chesterfield.
Any-Size Load Delivery Service
It's not the size of the load; it's how you handle it. From a single envelope to a truckload of supplies, our Any-Size Load Delivery Service has the resources, vehicles, and expertise to manage your delivery needs, no matter how big or small.
Experience a delivery service that adapts to your requirements.
Emergency and Rush Courier Service
Timing is everything. If you find yourself in a situation where every second counts, our Emergency and Rush Courier Service is your best bet. We expedite your delivery with the utmost urgency, ensuring it arrives safely and promptly.
When urgency is a factor, we deliver on time, every time.
Local Know-How with Elite Standards
We're not just another courier service; we're part of the Chesterfield community. Our local expertise is enhanced by our commitment to elite service standards.
We're dedicated to ensuring top-tier customer service. Security is more than a buzzword for us; it's an essential part of our operations. With more than 24 years of experience in the market, we have built the very best team to support your deliveries.
Don't you want a reliable, local service that cares for you and your requirements?
Technology To Make Your Commercial Deliveries Easier
Online Order Entry: Log in and enter your orders via our web application and your packages will be immediately queued in our state-of-the-art tracking and delivery system.
Real-Time Order Tracking: Need to know when your package arrived? It's as easy as logging in and tracking your package anytime from pickup to arrival at its final destination.
Email Notification of Your Package Delivery: Would you like to receive an email upon delivery of your package? Our tracking system allows you to be notified via email as soon as it arrives. Now that's convenient!
We're Ready To Help
Ontime Express isn't merely a delivery service provider; we're a committed partner for all your courier needs in Chesterfield, Missouri. We take pride in offering an array of services tailored to meet your diverse delivery and courier requirements.
If you're in Chesterfield and in need of a reliable, secure, and elite courier service, look no further. Reach out to Ontime Express today and find out what makes us the preferred choice for all your courier and delivery needs.
Call us at (314) 931-5611 to get a fast, no-hassle price quote.